Brick Cleaning & Smoke Stain Cleaning from Chimney Cricket
Brick Cleaning & Smoke Stain Cleaning from Chimney Cricket
Brick Cleaning & Smoke Stain Cleaning by Chimney Cricket
Being completely exposed to all of the elements, exterior brick collects a lot of dirt. Interior brick in and around the fireplace may also become soiled due to smoke emissions. Let the professionals at Chimney Cricket work their powerwashing magic on your chimney and home to make sure both exterior and interior brick is clean from dirt and smoke stains. Brick cleaning and smoke stain cleaning will make your home look like new.
How Does Chimney Cricket Do It?
As smoke stains from the chimney and dirt buildup around the house occur over time, Chimney Cricket can remove those unsightly stains with biodegradable chemical cleaning solutions. These brick cleaning solutions are safe and do not harm plants. The professional team will use these cleaning solutions, in conjunction with exceptional power washing machines, to quickly and easily clean your brick and smoke stains. Both hot and cold water pressure washing machines are available.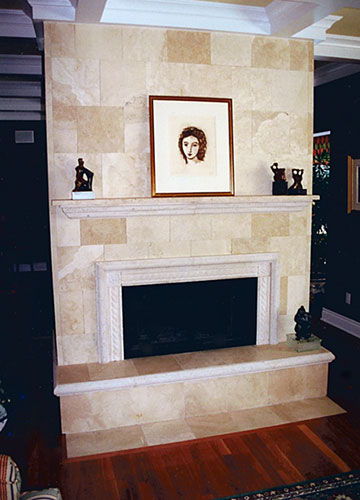 What Can Be Power Washed?
Below is a short list of some objects that can be power washed by Chimney Cricket:
Buildings/Houses
Chimneys
Roofs
Decks
Sidewalks
Driveways